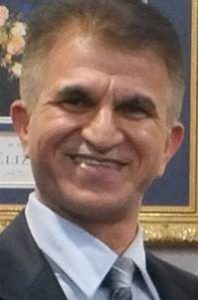 Dr. Mohamad Hassan Amin (known as "Mamad") is the President of the Rotary Club of Narre Warren for the years 2017-18, beginning 19th July 2017. Mamad joined the Rotary Club of Strathmore in June 2009. He then transferred to the Rotary Club of Narre Warren in 2011. For the last few years, he has served the Rotary Club as the Foundation & International Chairman. Mamad has been the councillor for an exchange student from Italy. Also, he and his wife, Shahnaz, were hosts for an exchange student from the Netherlands.
He has selected Membership, Friendship and Fellowships as his theme for 2017-18.
He has published 80+ refereed papers in leading material science and chemistry journals, and three chemistry textbooks, and also hold 18 patents. Currently, he is employed as a Research Scientist with the Centre for Advanced Materials & Industrial Chemistry, within the School of Science at RMIT University.