Rotary International is a worldwide organisation of more than 1.2 million men and women who are of high ethics and have a desire to meet new friends and contribute to the community.  They are members of over 35, 000 Rotary clubs in more than 200 countries and geographical areas.  Members of Rotary clubs, known as Rotarians, provide humanitarian service, encourage high ethical standards in all vocations, and help build goodwill and peace in the world. Rotary clubs are non-political, non-religious, and open to all cultures, races, and creeds. Our theme for 2020 /21 is Rotary Opens Opportunities
Rotary's main objective is service in the community, in the workplace, and throughout the world. Club membership represents a cross-section of Australian society united by a common commitment to contribute to the community, meet new people, learn new things and have fun along the way.  The charity of Rotary is The Rotary Foundation, a not-for-profit corporation supported solely by voluntary contributions from Rotarians and friends of the Foundation who share its vision of a better world.  Its mission is to enable Rotarians to advance world understanding, goodwill, and peace through the improvement of health, the support of education, and the alleviation of poverty. 
The flagship program of the Rotary Foundation is known as PolioPlus which is dedicated to the eradication of polio from the planet.  The program started in 1985 and has raised hundreds of millions of dollars to achieve its goal.  Working with its partners – including the UN, and the Bill and Melinda Gates Foundation – the end of polio globally is now within sight and 99% of polio has so far been beaten but that extra 1% will require a concerted effort by the whole world.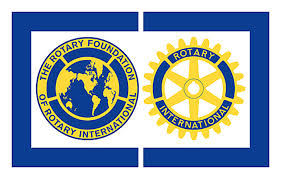 The Foundation also funds programs such as Group Study Exchange, World Peace and Ambassadorial Scholarships. In Australia, Rotary programs include Australian Rotary Health (research grants), ROMAC (assisting people brought to Australia for major surgery) and Interplast (programs of reconstructive surgery and training in developing countries by Australian volunteers). But Rotary is also a very active local community organisation carrying out diverse projects that provide support at many levels throughout the community. Many community projects on a local level and helping those in need in their local community. Rotary also sponsors youth programs such as Rotaract and Interact and has an internationally recognised Youth Exchange Program. Rotary clubs mostly meet on a weekly basis (the Rotary Club of Narre Warren meets each Wednesday at 6.30pm) to enjoy a meal together, discuss club projects, often hear a guest speaker, and enjoy great fellowship. More information about Rotary International and The Rotary Foundation at: www.rotary.org